Our Team
We are committed to providing the highest standards of therapy in our Dublin and Dundalk clinics. We participate in continuing education opportunities locally, nationally and internationally. All our clinicians are registered with the appropriate professional bodies and registered with CORU.
Children First Aid and Child Protection Training is provided to staff on regular basis.
Our clinicians are trained in the following approaches and techniques;
Ayres Sensory Integration
The Hanen Programme
Environmental Design and Housing assessment
Perceptual Motor
Motor learning/Control
NDT (Bobath approach)
Feeding/Oral motor control
Auditory based programs (The Listening Program®)
Cognitive-Behavioural Techniques
Cognitive approaches
Behavioural management
Marie is a co-founder and owner of Advance Therapy Systems Ltd
Marie graduated as an occupational therapist in Ireland and has over 35 years clinical experience. She completed her Masters degree in Occupational Therapy in Trinity College Dublin in 2012. Her thesis was on the impact of participation in Gaelic games on assessment results of children with Developmental Coordination Disorder.
Her experience includes working both as a clinician and a manager in the National Health Service in Northern Ireland (NHS) and in the Health Service Executive (HSE). She has worked in a variety of clinical settings and with several populations including paediatrics, intellectual disability, acute care, elderly care, and primary care. Her areas of expertise include environmental assessments and seating assessments. She has certificates in health service management from the Institute of Public Administration (IPA) and the Dundalk Institute of Technology (DKIT). She completed her certification in Sensory Integration from the University of Southern California (USC)/Western Psychological Services (WPS) in the United States (USA). Marie is currently a member of the Housing Advisory Committee and outside the work place Marie is a Sunday School teacher and involved in women's groups and counselling.
Adrienne joined the Advance Therapy Systems administration team in March 2014 and is based in the clinic in Santry. Adrienne will be happy to answer any queries you have regarding the services provided by ATS Ltd.
Stephen Murphy is the financial adviser to Advance Therapy Systems.
Áine is from Tipperary and has been working at Advance Therapy Systems since 2017. She studied to be an occupational therapist at University College Cork, during which time she was awarded two UCC Quercus College Scholarships and the NUI Dr H. H. Stewart Occupational Therapy Student Scholarship. Her final year project explored Outdoor Play and Preschool Children with ASD, and was completed with a peer research partner under the supervision of Dr Helen Lynch. Áine has experience as a volunteer Literacy Mentor, having tutored boys at a disadvantaged primary school in Cork city through the SUAS Paired-reading Literacy Programme. She also worked as a Care and Activity Volunteer at a residential summer camp for adults with Spina Bifida (SHINE programme). Áine spent an 8-week student placement at the Neonatal Unit and Infant Wards at Cork University Hospital, gaining valuable experience working with babies with a variety of complex medical conditions. Áine currently treats children of all ages and with a range of abilities at ATS. Áine completed her certification in Sensory Integration from the University of Southern California in 2019, and has also completed training on Play and Playfulness led by Anita Bundy, Learning Without Tears Pre-K to Print, Sleep with Disabilities, Introduction to DIR and DIRFloortime, and Introduction to Assistive Technology in Education.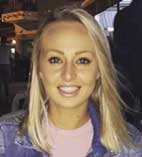 Jenny is from Dublin and started working at Advance Therapy Systems in March 2019. She graduated from Queen Margaret University, Edinburgh, with a Post Graduate Diploma in Occupational Therapy in 2017. Prior to this she completed an honours degree in Social Science in University College Dublin. Jenny has experience working with children with a variety of diagnoses including autism spectrum disorder, developmental coordination disorder, sensory processing disorder, ADHD, developmental delay and intellectual disability. Jenny also has experience working as an Occupational Therapist in different clinical settings which include rehabilitation and intellectual disabilities. During her years in college she spent time volunteering in organisations for individuals with intellectual disabilities such as Cheeverstown House and the Arch Club, facilitating group outings and activities. Prior to qualifying as an Occupational Therapist, Jenny worked as an instructor/ community facilitator in Saint John of God, Carmona Services, with older adults, supporting and facilitating community participation. Jenny is keen on continuing her professional development and has completed courses such as, an introduction to DIR and DIR Floortime and Module 1 of the Sensory Integration course, University of Southern California, and is currently working on Module 2.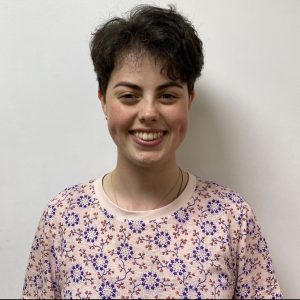 Ruth has been a part of the vibrant team at ATS Ltd. since April 2021.  Ruth is a graduate from Trinity College Dublin, awarded with an honours BSc degree in Occupational Therapy. Ruth has previous experience working with stroke survivors, geriatric clients, and adolescents in acute mental health setting. Ruth has also volunteered in various settings, supporting children in national schools and sports settings. Ruth also has previous voluntary experience with adults with intellectual disabilities. Ruth has also worked as a Research Assistant in a third level Occupational Therapy Department, engaging in a range of studies with various populations.
Ruth has recently completed her certification of Sensory Integration from the University of Southern California. She will soon be undertaking the Handwriting without Tears course and hopes to begin pursuing her Master's Degree part time beginning in September 2022. Ruth continues to seek out new CPD opportunities on a regular basis.
Gauri is a proud Dubliner, originally from India. She has completed a Bachelors' degree in Occupational Therapy from Government Medical College, Nagpur, India in 2015. She started working in a Child's Rehabilitation Centre out of passion for working with kids. She has also completed her Masters' Degree in Occupational Therapy. As part of her masters' program, she completed 12 weeks of clinical practice placement in neonatal, and a
paediatric intensive care unit. After completing her masters' degree, Gauri worked as a paediatric occupational therapist with reputed hospital in Pune, India. She relocated to Ireland and joined team ATS in 2021. Gauri completed her certification in Sensory Integration in 2022 through the University of Southern California, USA. She has also completed well-known CPD training courses in paediatrics such as Handwriting Without Tears. Gauri has worked in many different clinical fields including orthopaedic, neurological rehabilitation, and community-based settings for children. As part of her bachelors and masters' program, Gauri gained immense experience of treating various age groups from different socio-economic sectors.
Gauri has extensive experience of assessing and treating children with a variety of diagnosis, including, Autism Spectrum Disorder, ADHD, developmental delays, intellectual disabilities, Dyspraxia, Developmental Coordination Disorder, and sensory processing disorder. As an experienced paediatric occupational therapist, Gauri has multiple roles in the clinic, such as managerial tasks, clinical supervision, and clinical training. Gauri enjoys connecting with the children and gets lovely responses from all her clients. Her deep interest in paediatrics, and excellence in establishing rapport with the children makes her a favourite of all her clients (and parents) alike. All children love working with her due to her fun-to-be-around, assuring, firm-yet-friendly personality.
Jason graduated from Trinity College with a BSc in Occupational Therapy in 2021. Prior to commencing work as an OT, Jason worked as an Activity Co-ordinator in a nursing home. During college, he completed placements in community mental health, stroke rehabilitation and paediatric equine assisted occupational therapy. Jason's experience with children involves volunteering with Saint Vincent de Paul in college and working at Summer Camps in Ireland and abroad. Jason is soon due to receive certification in sensory integration from the University of Southern California.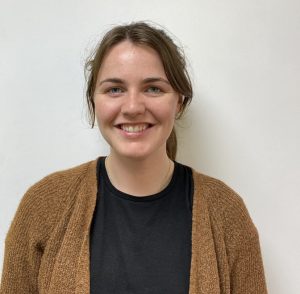 Levana is from Monaghan and started working at Advance Therapy Systems in July 2022. She graduated from NUI Galway in 2021 with a degree in Occupational Therapy and was awarded an Excellence Scholarship Award in 2019. Levana has placement experience in the areas of mental health and acute physical. In her final year at university, Levana spent an 8-week placement in a private paediatric clinic, where she worked with children with a variety of diagnoses, including autism spectrum disorder, ADHD, intellectual disability, dyspraxia/developmental coordination disorder, sensory processing disorder and global developmental delay. Levana is committed to helping children and adolescents achieve their full potential in order to maximise their daily lives. She is excited to join the Advance Therapy Systems team and is keen to complete additional modules to expand on her training.
Emma qualified from York St John's University and lived and worked in the UK for over 20 years, coming to Ireland in 2015 with her Irish husband and children. On qualifying she initially worked within a general hospital and a mixed general rotation including medical, elderly, acute psychiatry and psychology of old age. Most of her career was spent within specialised services, specifically learning difficulties, mental health services for deaf people in both open and medium secure services and a specialised psychiatry service for deaf adults who used British Sign Language (BSL) as their 1st language. Service users presented with formal mental health illness, ASD, neurological conditions and other conditions associated with deafness as a primary or secondary cause. As well as with a range of language skills and levels of understanding. Latterly she was professional lead for the Child and Adolescent service including open and medium secure services, including open and medium secure services as well as for the deaf service. Service users presented with eating disorders, early onset psychosis as well as learning difficulties and ASD. Since moving to Ireland she has completed training in Irish Sign Language (ISL) and will shortly be completing her Sensory Integration (SI) training after completing levels 1 and 2.
She is delighted to be working at ATS and meeting and working with such great children and families.
Rachel is from County Cavan and trained as a Speech and Language Therapist in Trinity College Dublin. She joined the Advance Therapy Systems team in 2020. She has previous experience working with children, adolescents and adults across a variety of clinical settings including primary care, mental health, acute hospitals and rehabilitation. She has worked with clients who presented with a range of diagnoses including ADHD, Autism Spectrum Disorder (ASD), Down Syndrome and various communication and swallowing difficulties. Rachel has a keen interest in Down Syndrome and ASD. Rachel has completed LÁMH Module 1 training and has completed courses in Six Steps to Success with Grace App, Hanen More than Words, Meaningful Speech, DIR Floortime and SCERTS. She is CORU registered and a member of the Irish Association of Speech and Language Therapists. Rachel previously worked as a home care assistant. In her spare time, she enjoys running, surfing and playing guitar.
Loretta is on the administration team here at Advance Therapy Systems alongside Adrienne, she joined ATS in April 2019. Loretta is originally from England where she studied at the University of Bedfordshire and received a BSc Honours Degree in Sports Therapy. She also has qualifications in Sport and Exercise Science, Gym Instruction and Sports Injuries. Loretta has also completed studies in Web Design. She will do her best to answer your queries and assist you with scheduling.